---
ಬೆಳದಿಂಗಳಲ್ಲಿ ತೋಟದೂಟ ನೆನಪಿಸುವ ಕನ್ನಡ ಕೂಟದ ಕ್ಯಾಂಪಿಂಗ್ :
ಬೆಳದಿಂಗಳಲ್ಲಿ ತೋಟದೂಟ ನೆನಪಿಸುವ ಕನ್ನಡ ಕೂಟದ ಕ್ಯಾಂಪಿಂಗ್ ಈ ಬಾರಿ ಲಿಟ್ಲ್ ಬೇಸಿನ್ ಕ್ಯಾಂಪ್-ಗ್ರೌಂಡ್ನಲ್ಲಿ ನಡೆಯಲಿದೆ. ವಿವರಗಳಿಗಾಗಿ ಹಾಗೂ ನೋಂದಾಯಿಸಲು http://goo.gl/5saFvi ಕೊಂಡಿ ಕ್ಲಿಕ್ಕಿಸಿ.
Camping 2015:
KKNC Camping for 2015 is now open! To see the details to register click the link http://goo.gl/5saFvi
Nenapina Doni from Raaga team:
KKNC is proud to present "Nenapina DonNi" - A delightful musical evening by Raaga - bay area's premier Kannada band. Net proceeds of the show benefit Sri Shankar Cancer Foundation (SSCF). Come, listen to great music and help a great cause!
You can buy your tickets at
https://mycity.sulekha.com/nenapina-doni_buy_2090207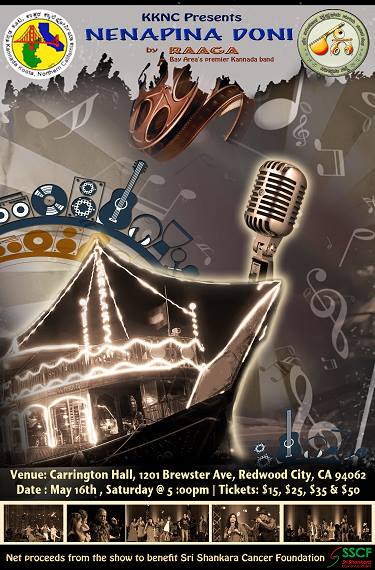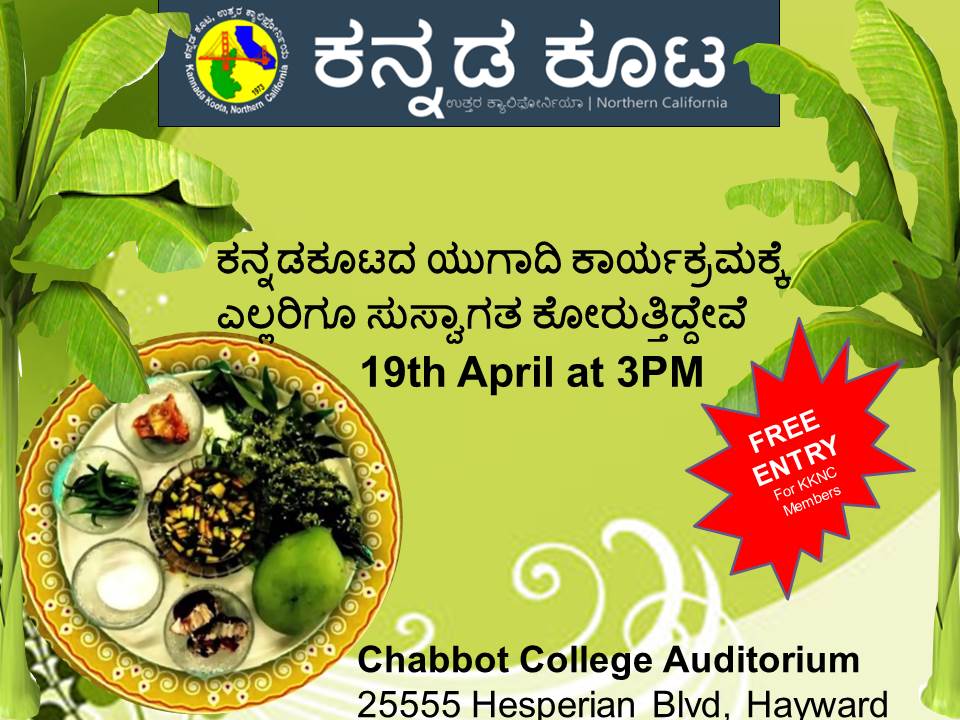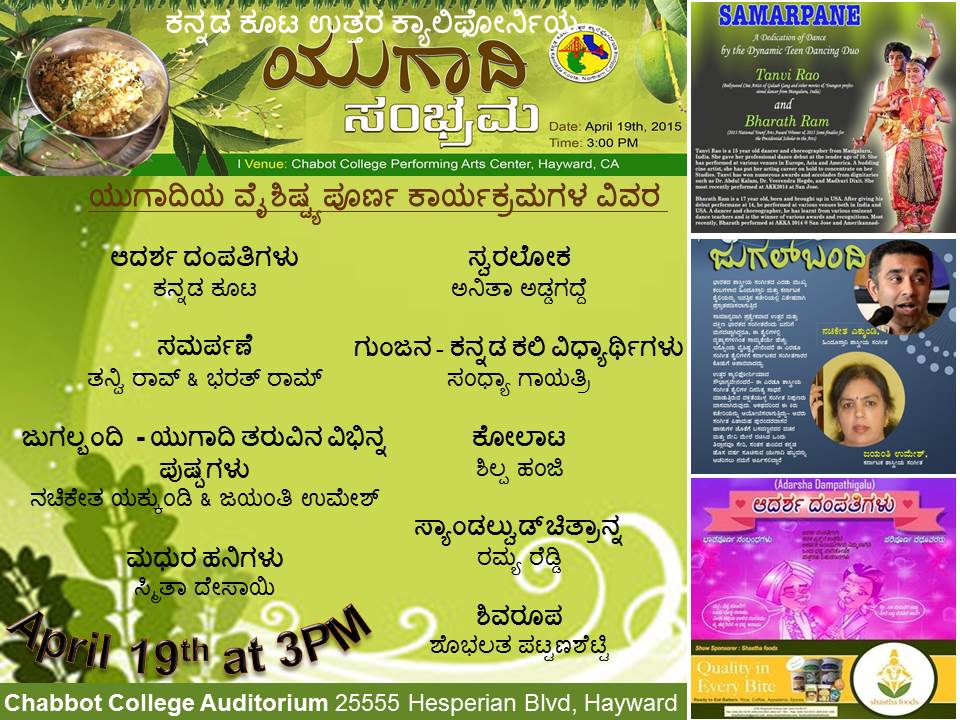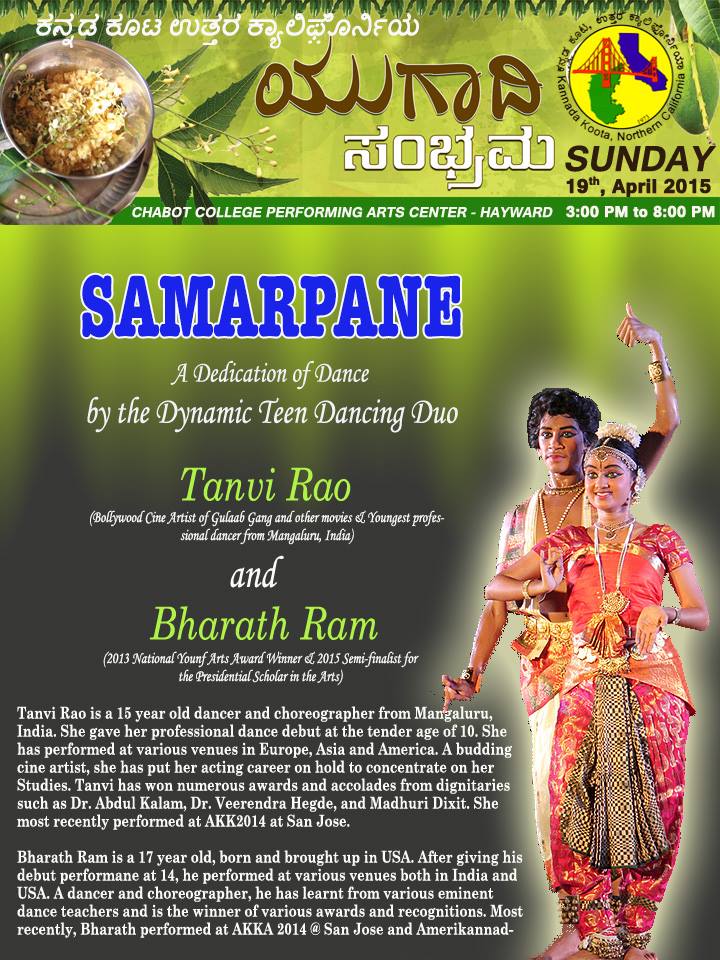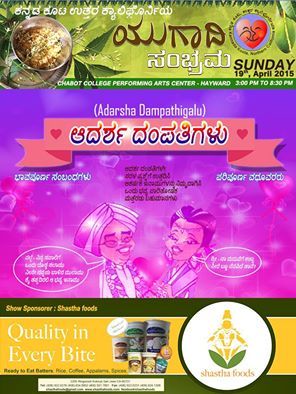 KKNC is proud to present "Nenapina DonNi" - A delightful musical evening by Raaga - bay area's premier Kannada band. Net proceeds of the show benefit Sri Shankar Cancer Foundation (SSCF). Come, listen to great music and help a great cause!
You can buy your tickets at
https://mycity.sulekha.com/nenapina-doni_buy_2090207