---
As you all are aware, we have received more than one nomination for the following vacancies in the Board of Trustees:
BOT Vice Chair : Two Candidates – Shri Raghunandan Halur and Smt. Padma Rao
BOT Member : Shri Madhusudan Melkote and Shri Basavaraja Banakar

As such, there will be Election

When: Saturday, November 16, 2013
3PM - 7PM
Where: Spangenberg theater of Gunn High School Palo Alto, 780 Arastradero Rd, Palo Alto, CA 94306

The current Board of Trustees have made elaborate arrangement to ensure fair and smooth election. Every member(renewed or signed up on or before November 5, 2013) present – individual (one vote) and family and Life members (both spouse present get to vote individually). All members are requested to bring State issued ID cards to confirm identity.
Here are the written appeals to KKNC members from the contestants:
Shri Raghunandan Halur for BOT Vice Chair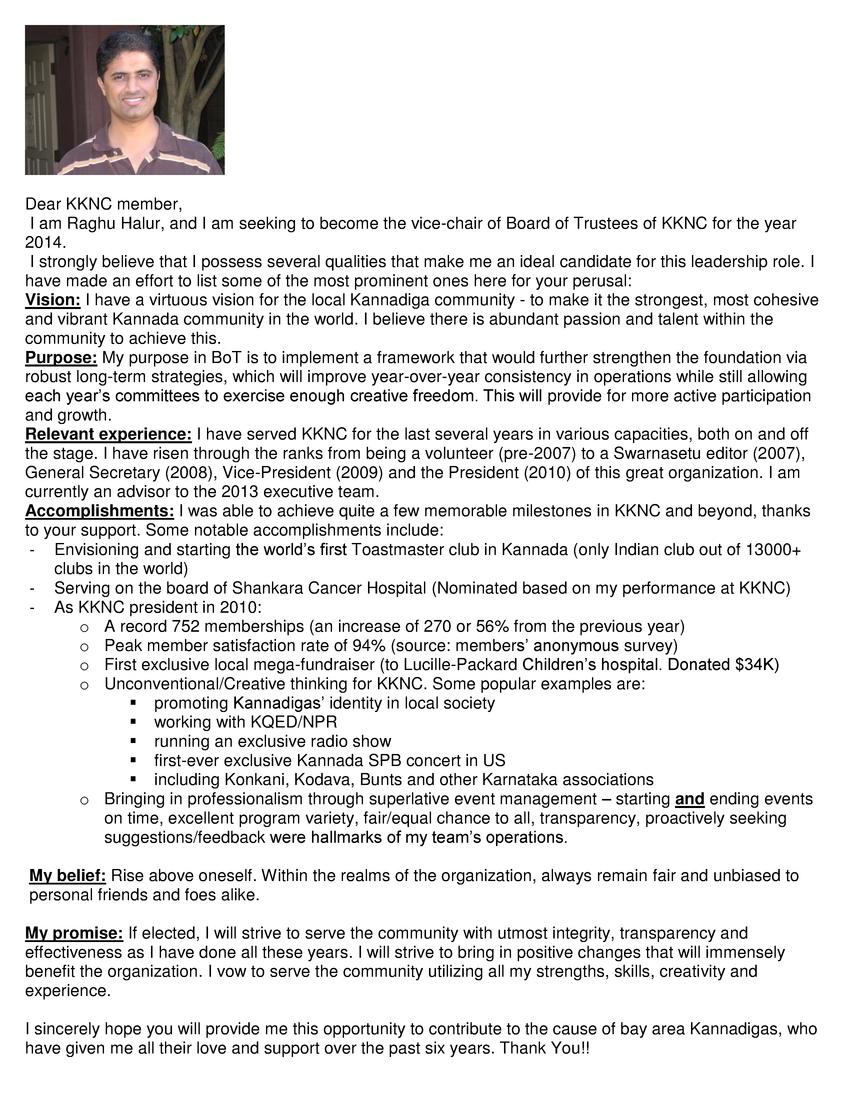 Smt. Padma Rao for BOT Vice Chair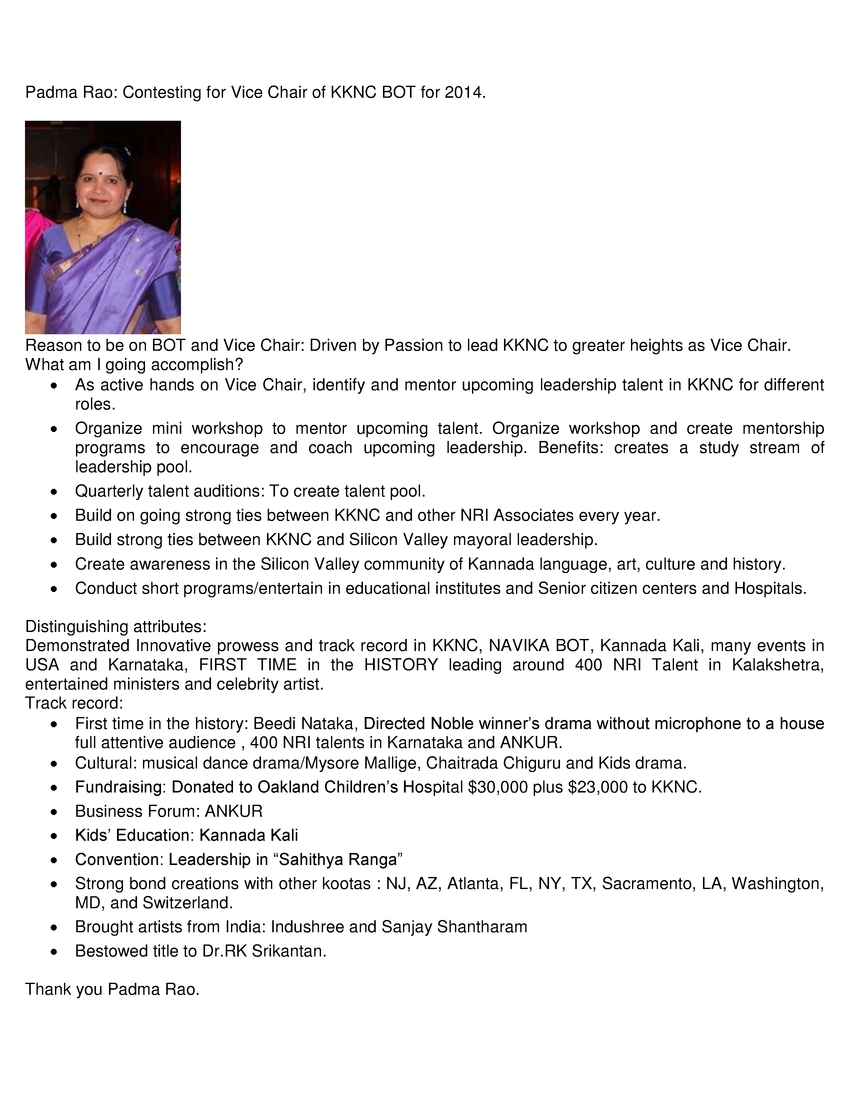 Shri Madhusudan Melkote for BOT Member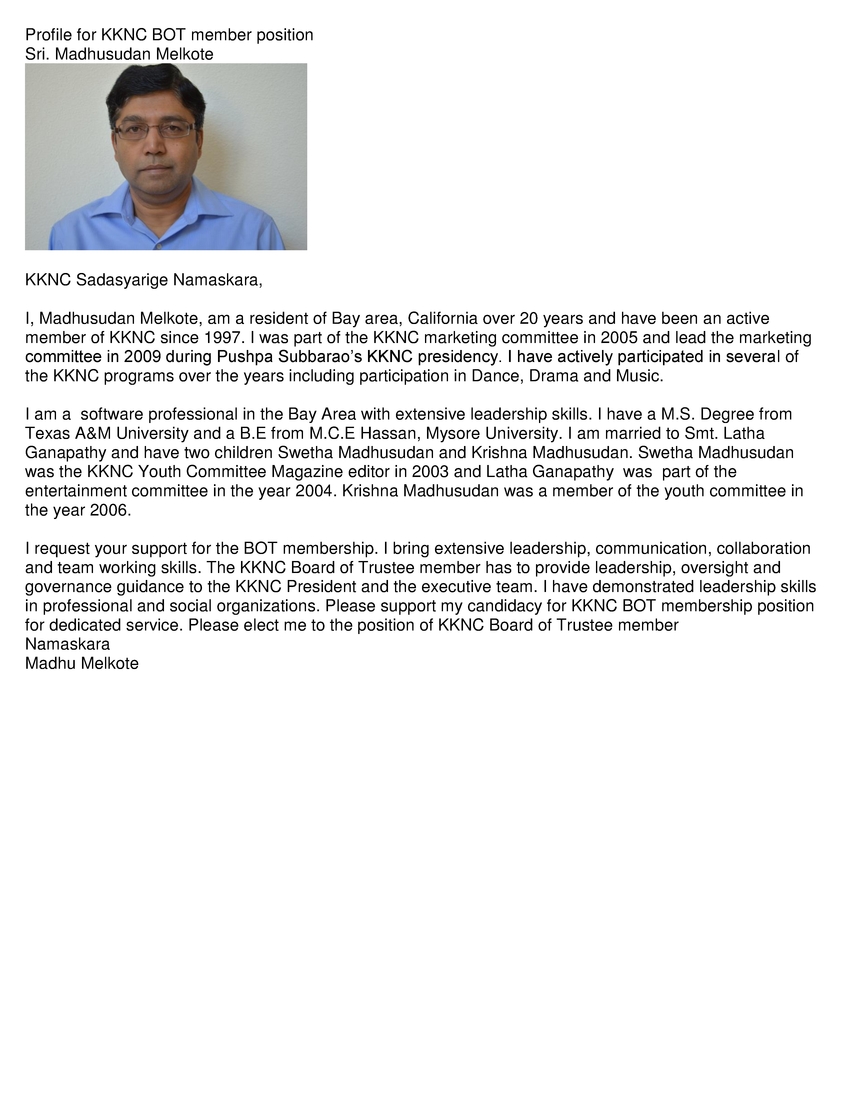 Shri Basavaraj Banakar for BOT Member