You are hereVolleyball and Throwball Tournament on Nov 2nd. College Preparation & Funding Seminar on Nov 3rd
Volleyball and Throwball Tournament on Nov 2nd. College Preparation & Funding Seminar on Nov 3rd
---
Volleyball and Throwball Tournament on Nov 2nd, 2019 @ John Sinnott elementary school, Milpitas
KKNC ೨೦೧೯ Volleyball ಮತ್ತು throwball tournament Nov 2nd Milpitas ನ John Sinnott elementary school ಅಂಗಣದಲ್ಲಿ ನಡೆಯಲಿದೆ. ಬನ್ನಿ ಈ ಪಂದ್ಯಾವಳಿಯಲ್ಲಿ ಪಾಲ್ಗೊಳ್ಳಿ, ನಿಮ್ಮಲ್ಲಿರುವ ಕ್ರೀಡಾಪ್ರತಿಭೆಯನ್ನು ಪ್ರದರ್ಶಿಸಿ.
This tournament is open to non-kannada audience as well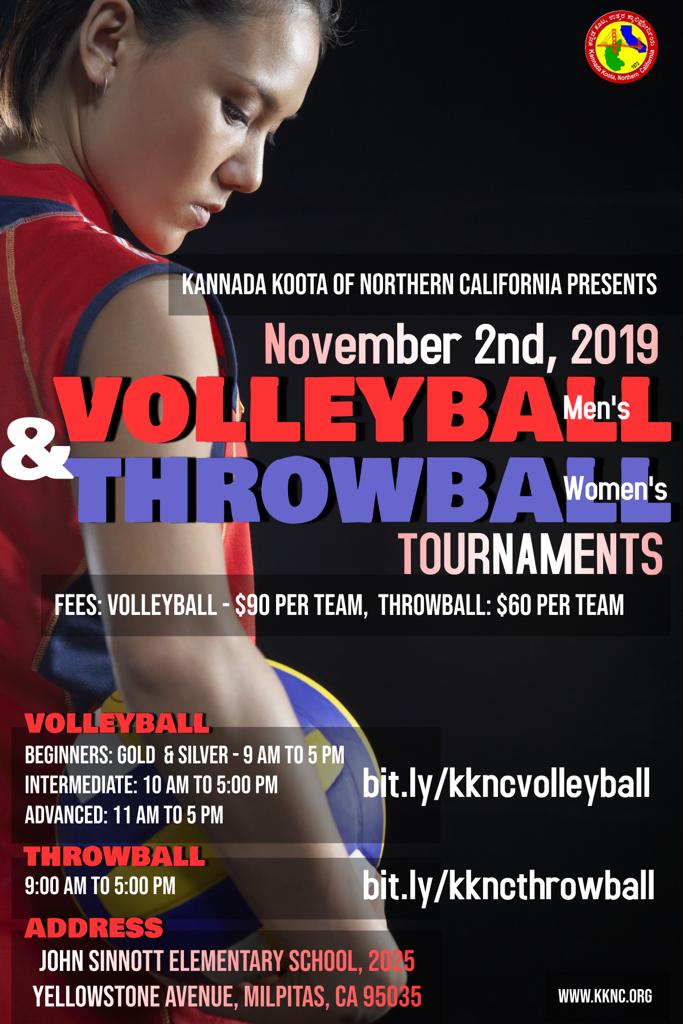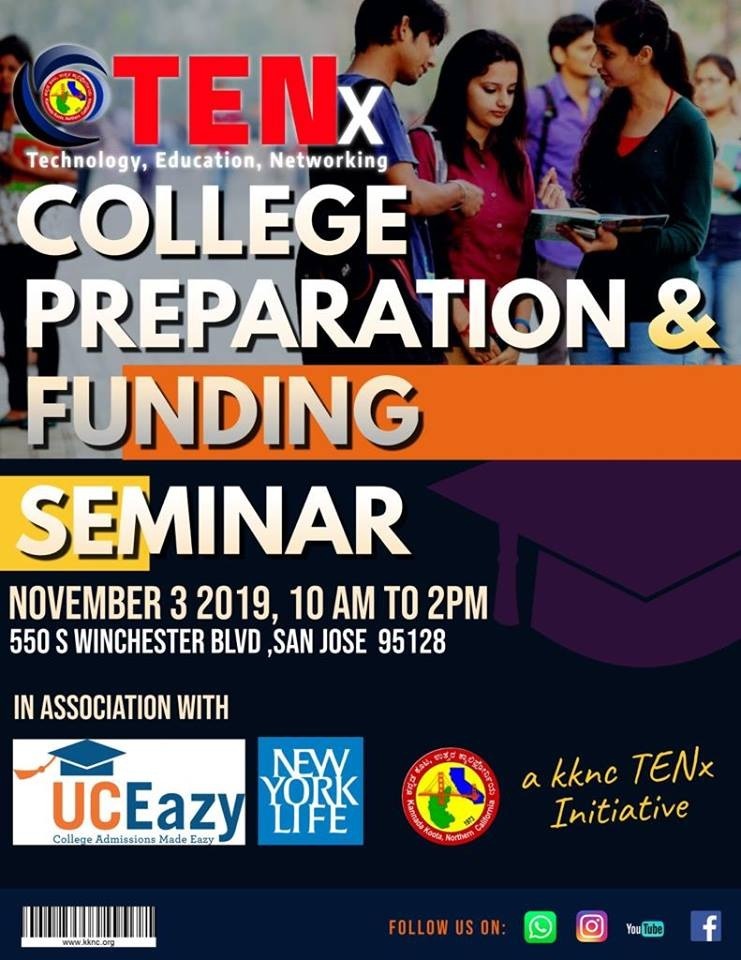 ಆತ್ಮೀಯ ಕನ್ನಡ ಕೂಟ ಬಾಂಧವರೇ,
ನಾವು ದೇಶಾಂತರಕ್ಕೆ ಬಂದರೂ ನಮ್ಮ ಭಾಷೆ, ಸಂಸೃತಿಯನ್ನು ಮರೆಯದಿರೋಣ. ಬನ್ನಿ ,ಇಂದೇ ಕನ್ನಡ ಕೂಟದ ಸದಸ್ಯತ್ವವನ್ನು ನವೀಕರಿಸಿ, ಸದಸ್ಯರಾಗಿರದವರು ಇಂದೇ ಸದಸ್ಯರಾಗಿ ಈ ಮುಖ್ಯವಾಹಿನಿಯನ್ನು ಮಹಾಪ್ರವಾಹವಾಗಿಸಿ.
Dear KKNC members and supporters,
Even if we travel on foreign lands let us not forget our mother tongue and culture. come and renew /register your KKNC membership for 2019. Please click here to renew/register your membership online.