You are hereSuggi Sambhrama 2020
Suggi Sambhrama 2020
---
KKNC is honored and pleased to announce that we will have two distinguished personalities gracing the occasion of SuggiSambhrama
Mr. Rajesh N Naik , Deputy Consul General, SFO
Padmashree Dr. B. Jayashree
Membership has made available various modes of renewal options. Please renew membership online to avoid long lines at the event. Click below for registration
Sulekha: https://sulekha.com/kknc
Paypal:
Family Memership
Individual Memership
Memebership renewal/registration:1pm - 3pm
Cultural programs: 3pm- 9pm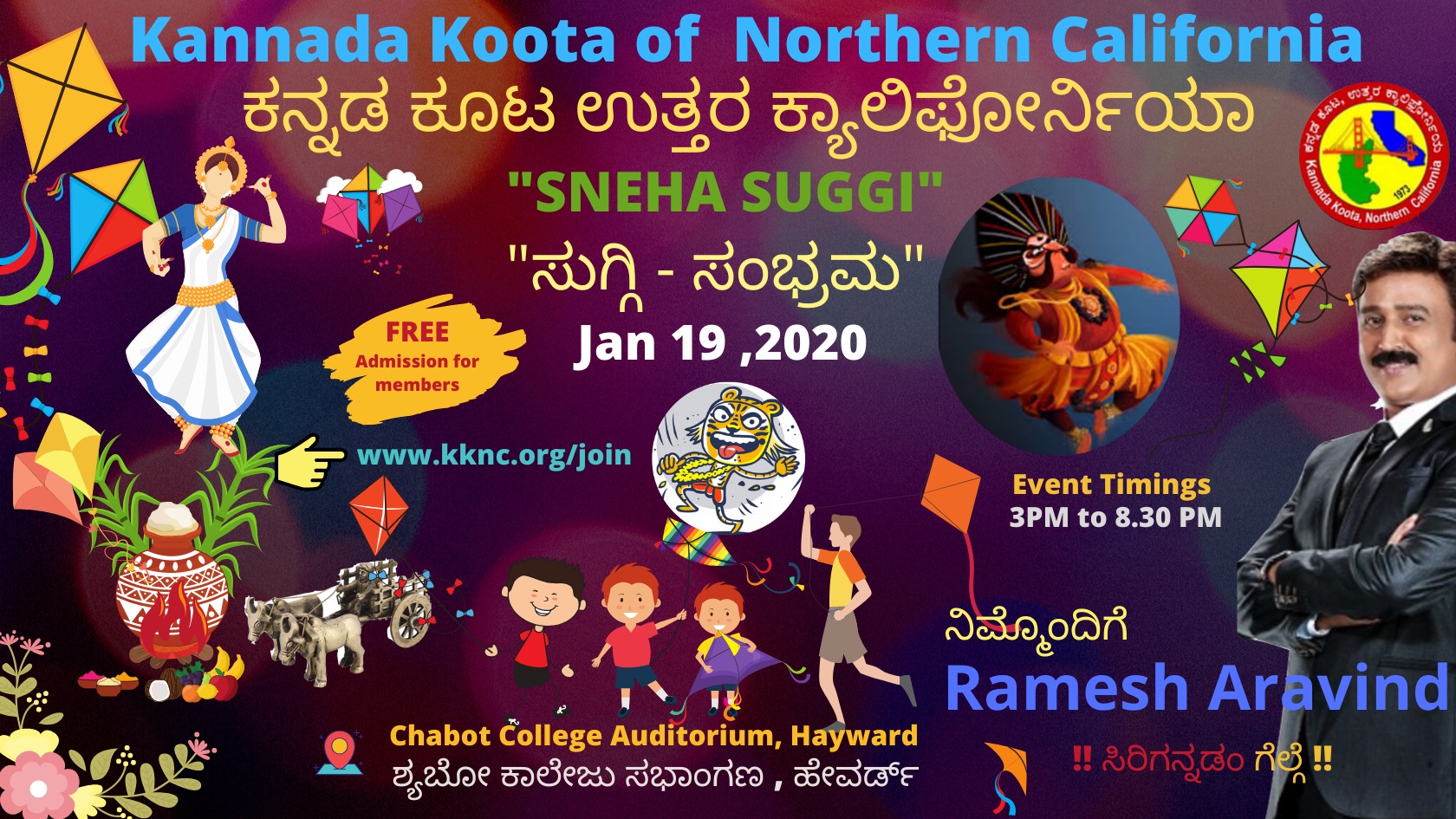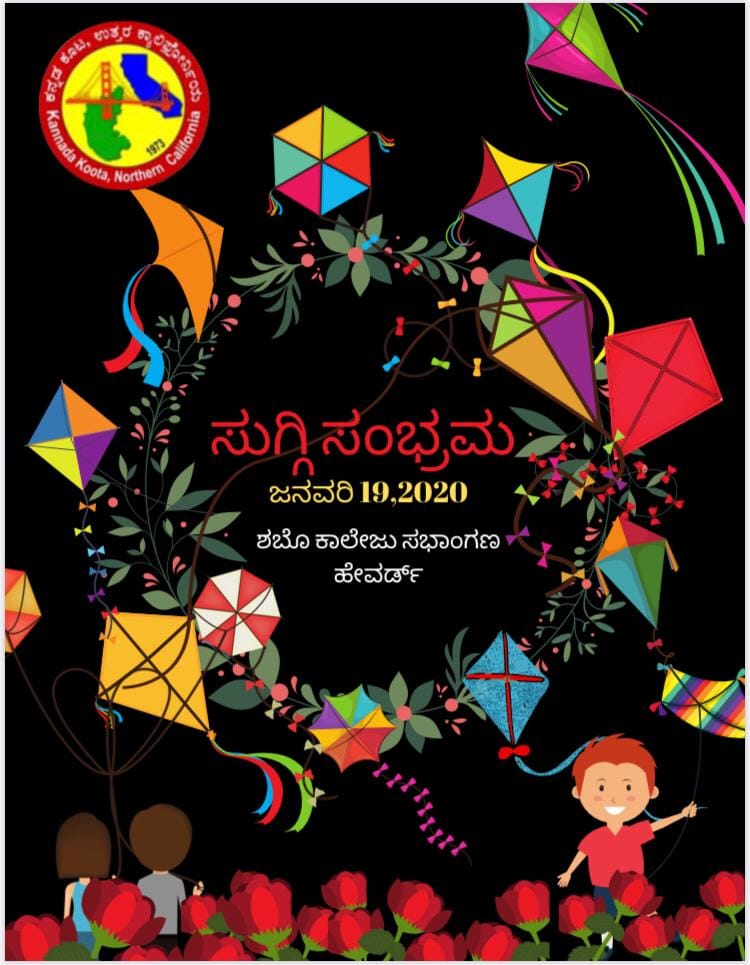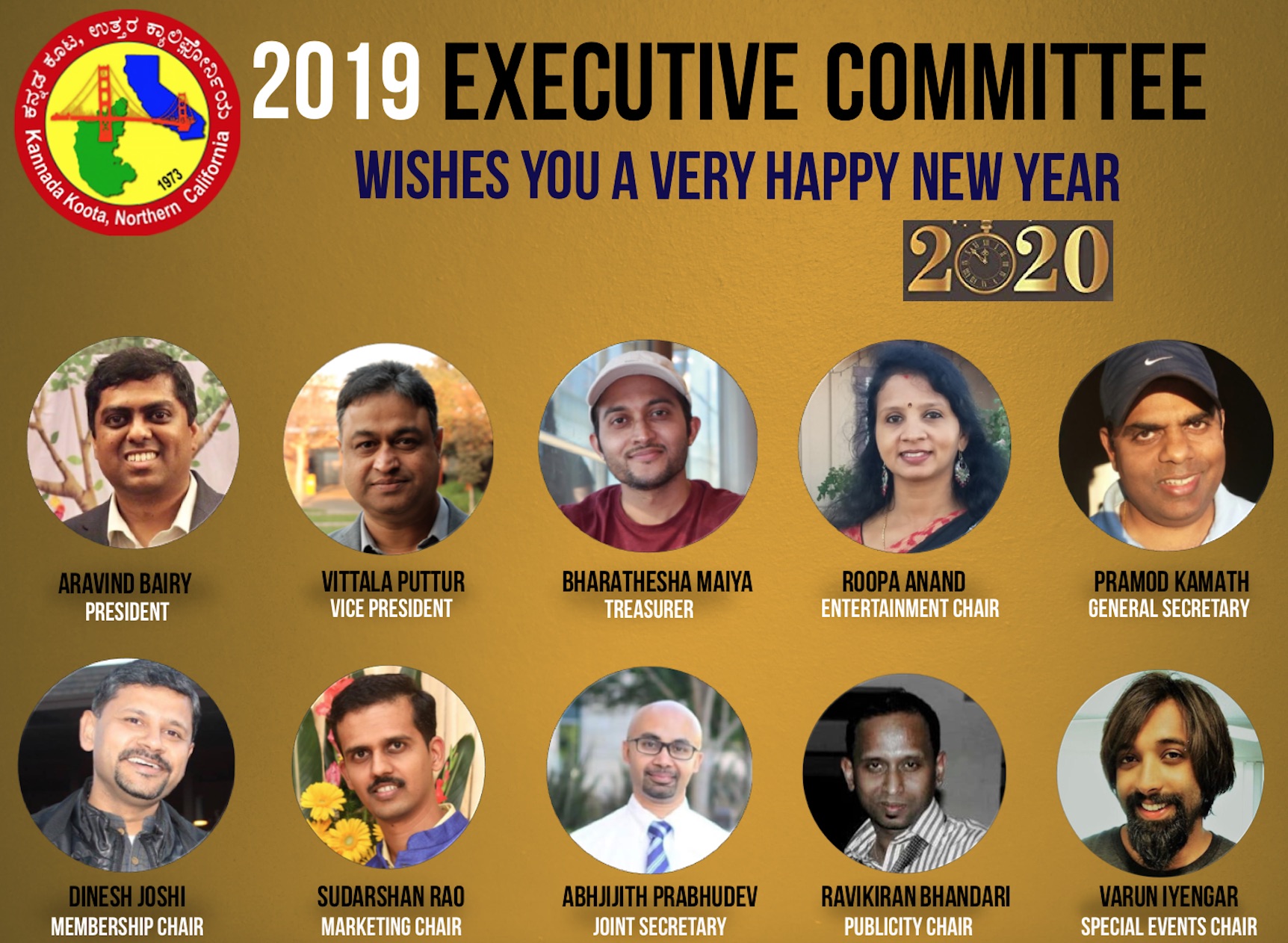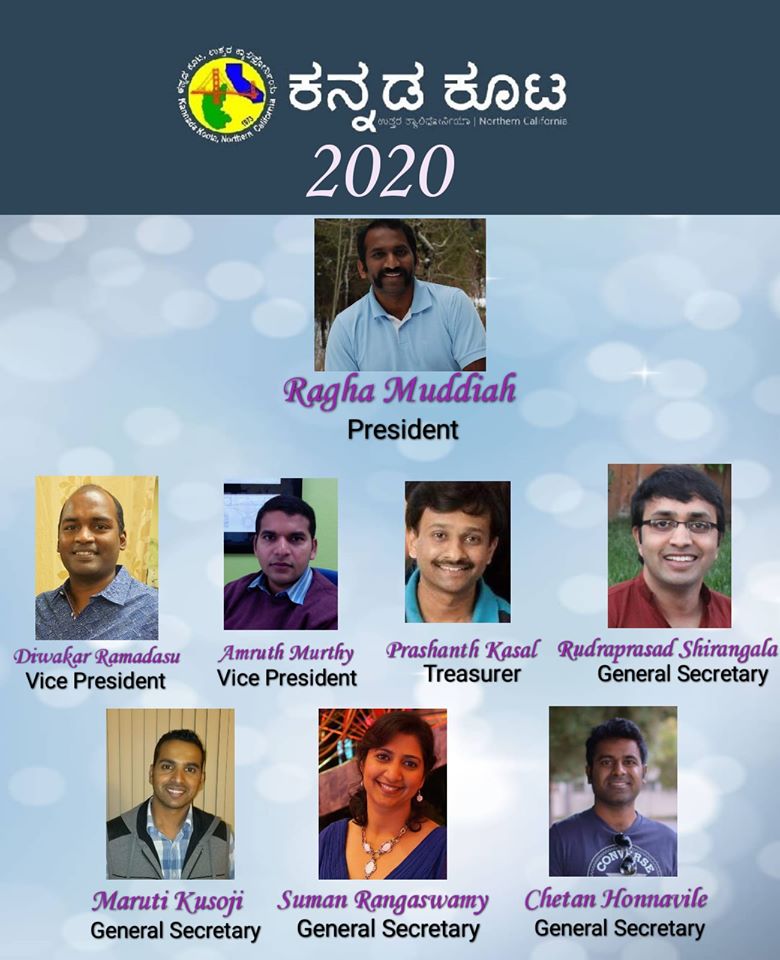 ಆತ್ಮೀಯ ಕನ್ನಡ ಕೂಟ ಬಾಂಧವರೇ,
ನಾವು ದೇಶಾಂತರಕ್ಕೆ ಬಂದರೂ ನಮ್ಮ ಭಾಷೆ, ಸಂಸೃತಿಯನ್ನು ಮರೆಯದಿರೋಣ. ಬನ್ನಿ ,ಇಂದೇ ಕನ್ನಡ ಕೂಟದ ಸದಸ್ಯತ್ವವನ್ನು ನವೀಕರಿಸಿ, ಸದಸ್ಯರಾಗಿರದವರು ಇಂದೇ ಸದಸ್ಯರಾಗಿ ಈ ಮುಖ್ಯವಾಹಿನಿಯನ್ನು ಮಹಾಪ್ರವಾಹವಾಗಿಸಿ.
Dear KKNC members and supporters,
Even if we travel on foreign lands let us not forget our mother tongue and culture. come and renew /register your KKNC membership for 2020. Please click here to renew/register your membership online.