gajanan.bhat
---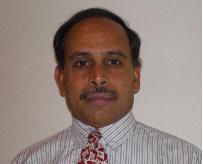 Profile
Full Name

KKNC Committee Roles

As General Secretary and Executive Committee Member of 2011 KKNC - shall be responsible for membership drive, donation drive, publications, communications and events handling etc.
Membership Details
Phone

510-402-4301

Bio

Born in Kadatoka, a small village in Uttara Kannada District of Karnataka State, Gajanan R. Bhat obtained his pre-university education in Dr. A V Baliga College Of Arts & Science, Kumta (Uttara Kannada District) and then completed his Bachelor of Scince degree in J.S.S. Banashankari Arts, Commerce and Shantikumar Gubbi Science College, Dharwad. Gajanan then received his Master of Science degree in Physics in Karnataka University, Dharwad. Followed by that, he worked as a lecturer in Physics in Vivekanand Education Society's College of Arts, Science & Commerce Sindhi Society, Chembur, Mumbai where he taught Physics & Computer Programming for 6+ years and then joined Mafatlal Consultancy Services as a Technology Training Manager in 1986 and subsequently moved to US in February 1988. Since then, he has held several senior management and executive positions in large corporations and since 1993 he has been living in SF Bay Area (CA).

Gajanan has a deep passion and appreciation for arts and culture of Karnataka State. By profession, Gajanan is a technology entrepreneur and he brings over 20 years of experience in management and technology innovations in software product development and delivery for financial, telecommunication, manufacturing, healthcare, and other industries. Gajanan has held senior engineering and management positions conceptualizing, innovating and successfully implementing software engineering projects for various small and large corporations.
History
Member for

12 years 34 weeks