---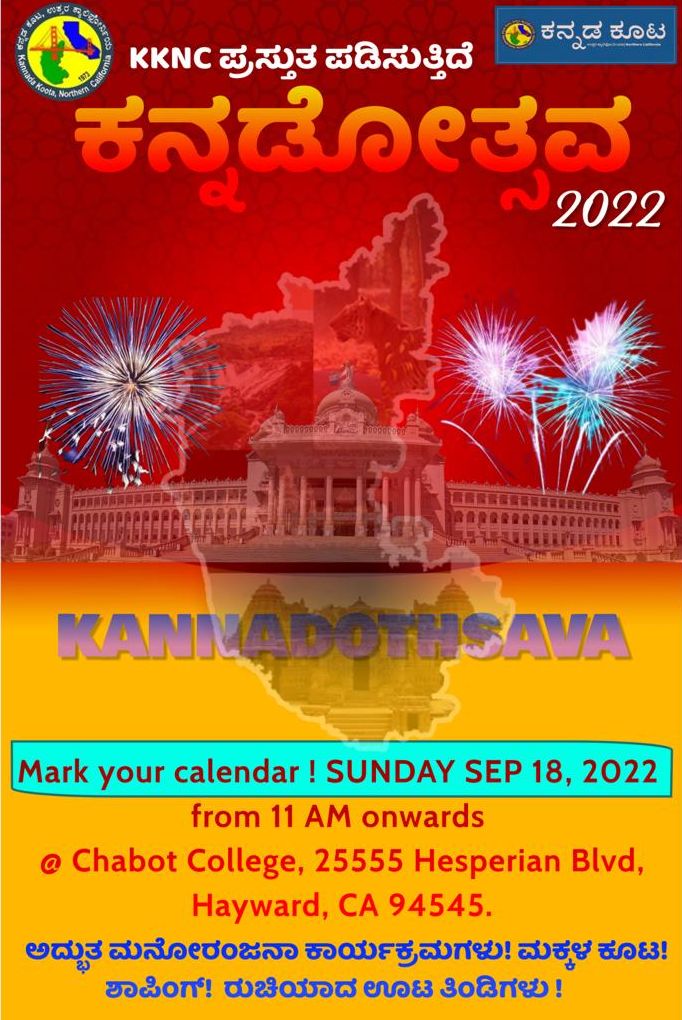 KKNC is excited to announce the date and venue for an event that we, Bay Area Kannadigas, eagerly look forward to every year - Kannadotsava 2022/ ಕನ್ನಡೋತ್ಸವ 2022! . After successfully organizing a string of in-personal events this year, we return to a familiar, larger, venue to celebrate our language, community and culture in grandeur. We start mid morning and go till late evening. Artists from near and far are being booked. A wide variety of programs are being organized. Delicious food is being planned. Volunteers are already hard at work.
So mark your calendars, clear your schedule, pick out your outfit/s, and come to celebrate Kannadatsava 2022 with us!
Date: Sunday, September 18.
Venue: Chabot College, 25555 Hesperian Blvd, Hayward, CA 94545
Time: 11 A.M. onwards
ಬನ್ನಿ, ಸಿಗೋಣ; ಕನ್ನಡೋತ್ಸವವನ್ನು ವಿಜೃಂಭಣೆಯಿಂದ ಆಚರಿಸೋಣ.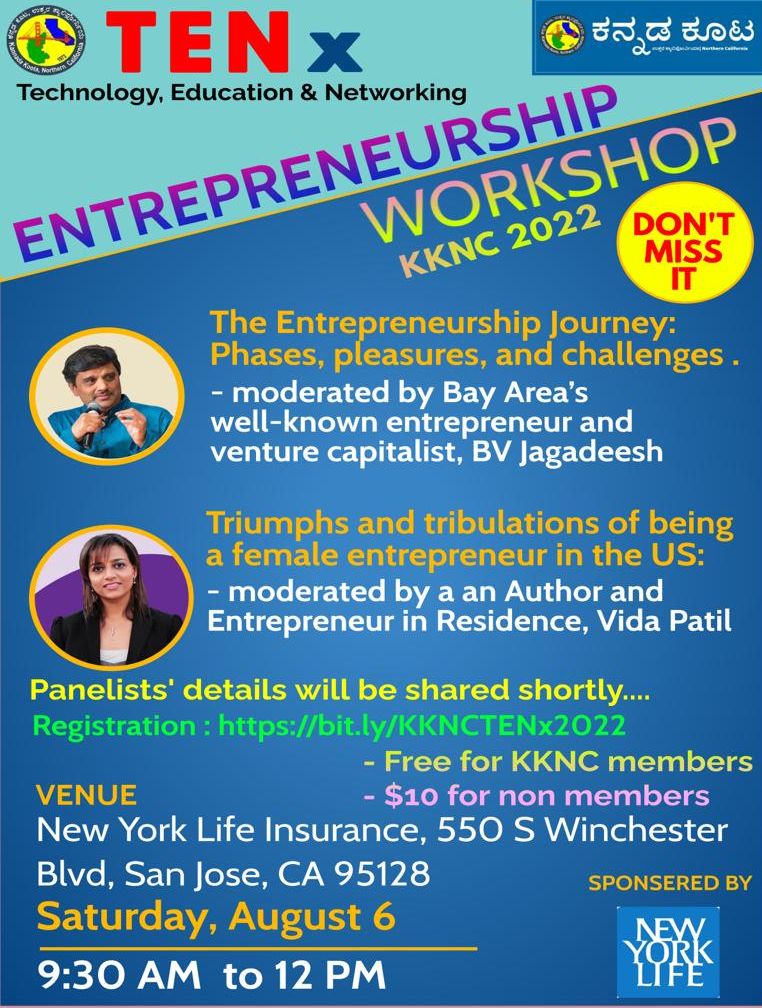 KKNC has organized Entrepreneur Workshop by bringing two engaging panel discussions as part of the TENx (Technology, Education, Networking) initiative. For the first time in KKNC, we have a panel with Women Entrepreneurs!
Date: August 6, 2022 (Saturday)
Time: 9:30 AM to 12:30 PM
Venue: New York Life Insurance, 550 S Winchester Blvd, San Jose, CA 95128
Don't miss the opportunity to meet great Entrepreneurs in Bay Area and learn from them!
Register here: https://bit.ly/KKNCTENx2022
Entry fee: Free for KKNC members, $10 for non-members