---
Our biggest event of the year Kannadothsave is on September 17!
We have a packed agenda of entertaining programs presented by artists from India and local talents.
Naveen Sajju : Playback singer, music director and performer.
Asha Bhat : Actress, singer, and first Indian to win Miss Supranational!
Vishnu R : Internationally acclaimed musician, composer, and inventor of Navtar.
You can expect a fantastic lineup of Live variety shows, Performances, Dances, Fashion Show, Comedy drama, and much more!
Did we mention shopping? There will be several stalls showcasing outfits, jewelry, etc., at the venue. So don't forget your wallets and purses.
And of course, there will be plenty of food options.
When: Next Saturday, Sep 17
Where: Chabot College Performing Arts Center, Hayward, CA
What time: 11 am onwards
Please double-check you have the following before leaving for the venue:
Your vaccination record and ID cards
Cash (for purchasing food, shopping)
Book your tickets today- https://bit.ly/Kannadotsava2022Tickets
($10 for members; $25 for non-members)
ಬನ್ನಿ, ಸಿಗೋಣ; ಕನ್ನಡೋತ್ಸವವನ್ನು ವಿಜೃಂಭಣೆಯಿಂದ ಆಚರಿಸೋಣ.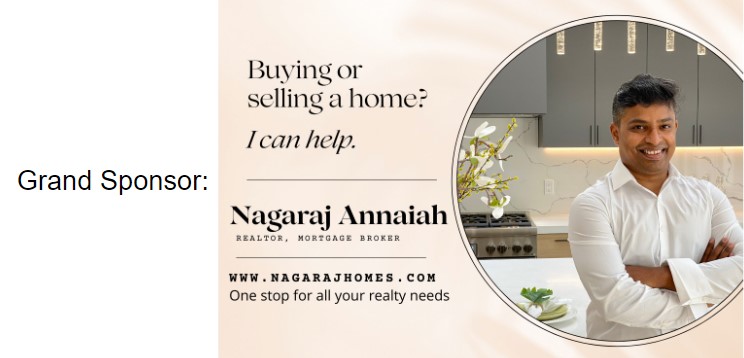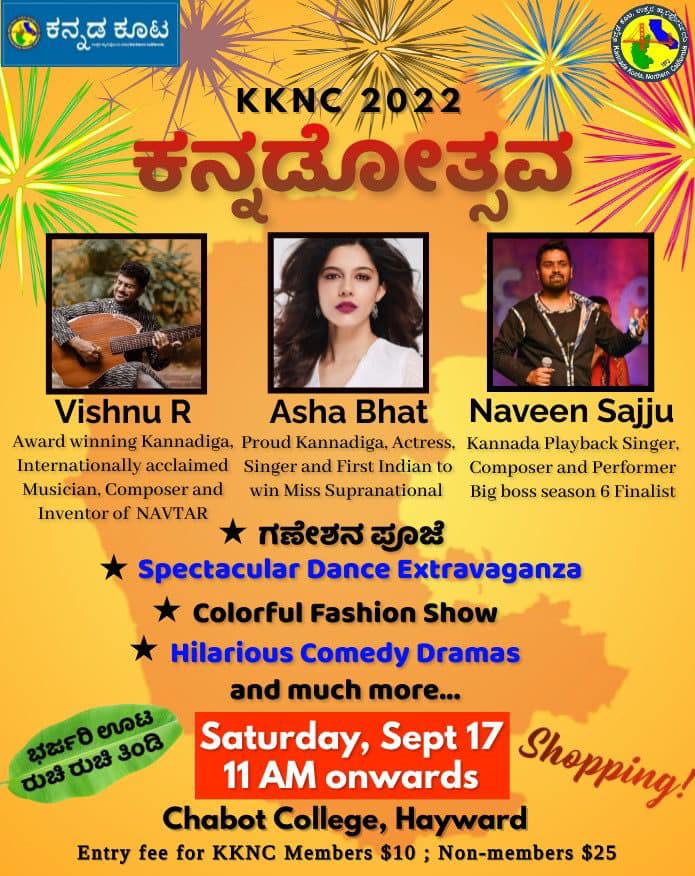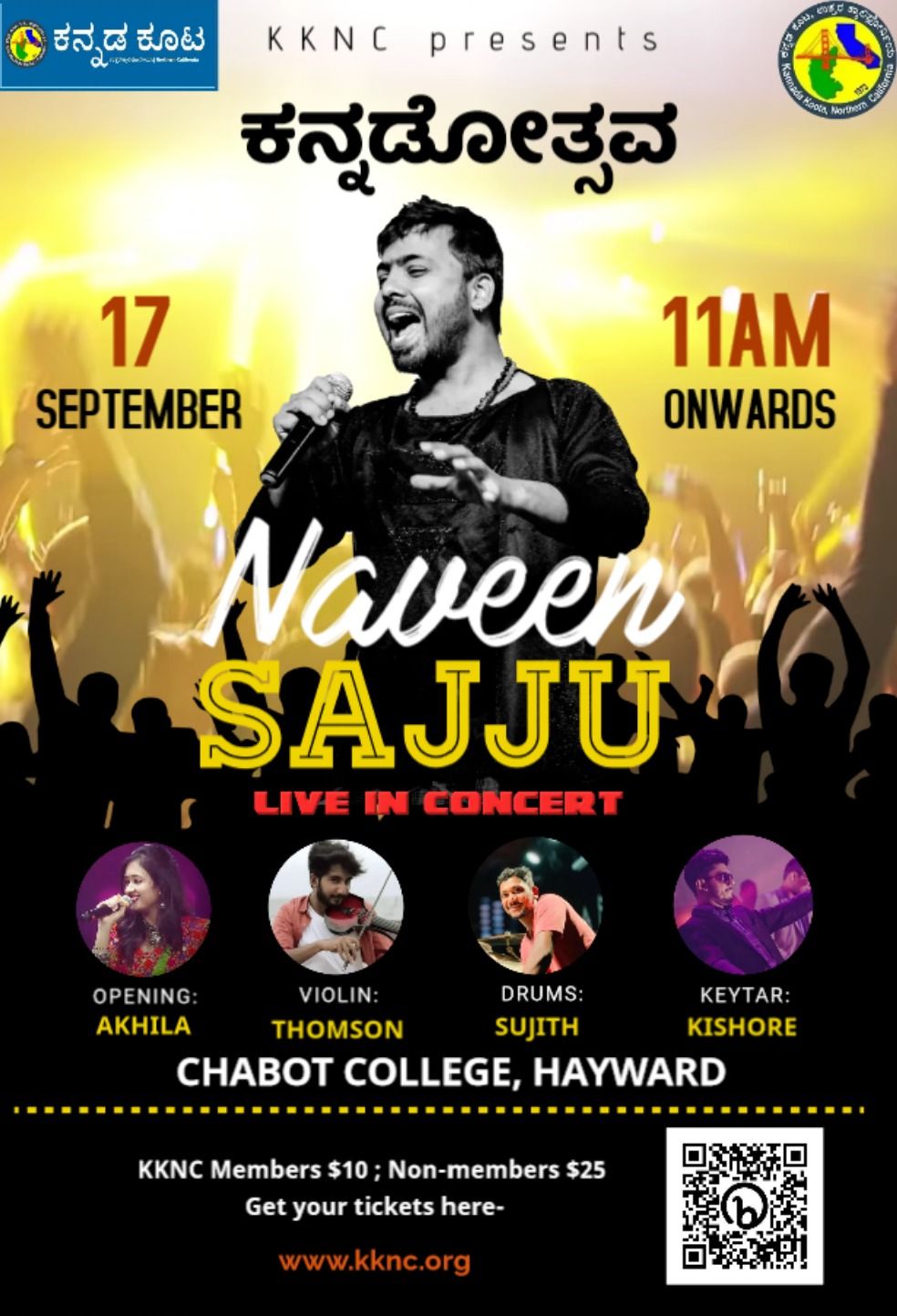 KKNC is excited to announce the date and venue for an event that we, Bay Area Kannadigas, eagerly look forward to every year - Kannadotsava 2022/ ಕನ್ನಡೋತ್ಸವ 2022! After successfully organizing a string of in-personal events this year, we return to a familiar, larger, venue to celebrate our language, community and culture in grandeur. We start mid-morning and go till late evening. Artists from near and far are being booked. A wide variety of programs are being organized. Delicious food is being planned.
So mark your calendars, clear your schedule, pick out your outfit/s, and come to celebrate Kannadatsava 2022 with us!
Date: Saturday, September 17.
Venue: Chabot College, 25555 Hesperian Blvd, Hayward, CA 94545
Time: 11 A.M. onwards
Buy tickets at: https://bit.ly/Kannadotsava2022Tickets
ಬನ್ನಿ, ಸಿಗೋಣ; ಕನ್ನಡೋತ್ಸವವನ್ನು ವಿಜೃಂಭಣೆಯಿಂದ ಆಚರಿಸೋಣ.