You are hereKannadothsava is on September 17
Kannadothsava is on September 17
---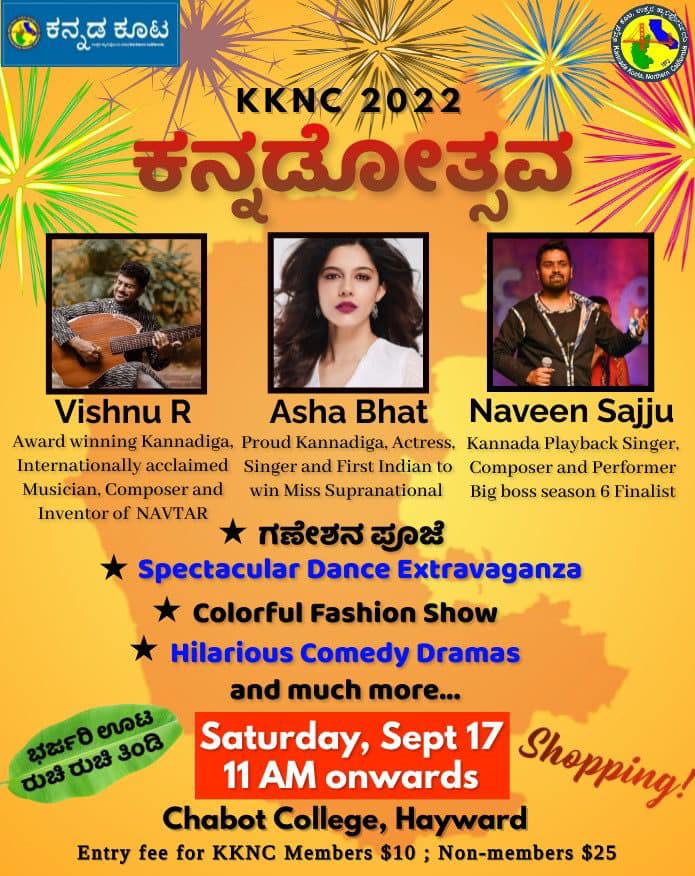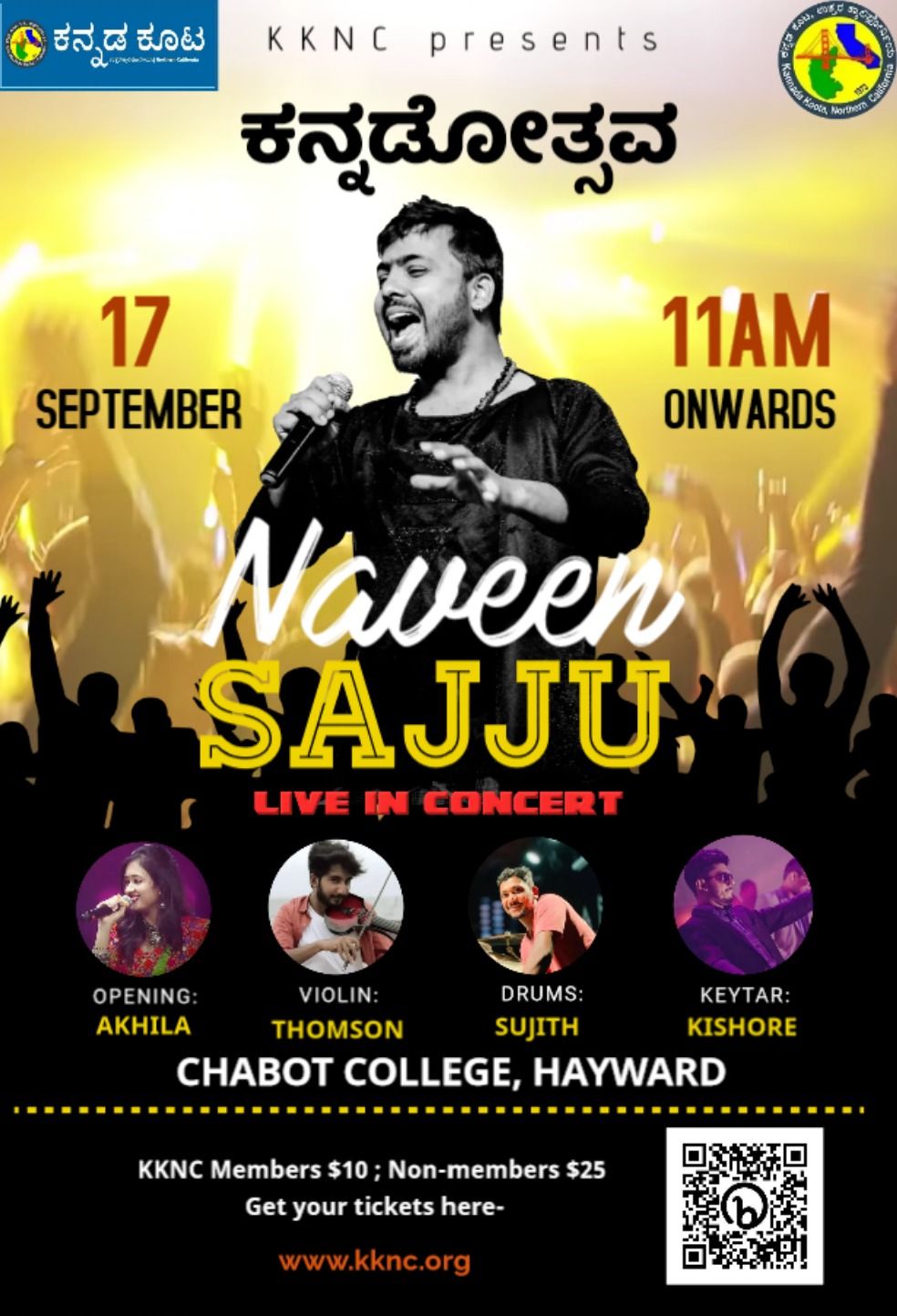 KKNC is excited to announce the date and venue for an event that we, Bay Area Kannadigas, eagerly look forward to every year - Kannadotsava 2022/ ಕನ್ನಡೋತ್ಸವ 2022! After successfully organizing a string of in-personal events this year, we return to a familiar, larger, venue to celebrate our language, community and culture in grandeur. We start mid-morning and go till late evening. Artists from near and far are being booked. A wide variety of programs are being organized. Delicious food is being planned.
So mark your calendars, clear your schedule, pick out your outfit/s, and come to celebrate Kannadatsava 2022 with us!
Date: Saturday, September 17.
Venue: Chabot College, 25555 Hesperian Blvd, Hayward, CA 94545
Time: 11 A.M. onwards
Buy tickets at: https://bit.ly/Kannadotsava2022Tickets
ಬನ್ನಿ, ಸಿಗೋಣ; ಕನ್ನಡೋತ್ಸವವನ್ನು ವಿಜೃಂಭಣೆಯಿಂದ ಆಚರಿಸೋಣ.