You are hereKKNC 2022 Sports Day!
KKNC 2022 Sports Day!
---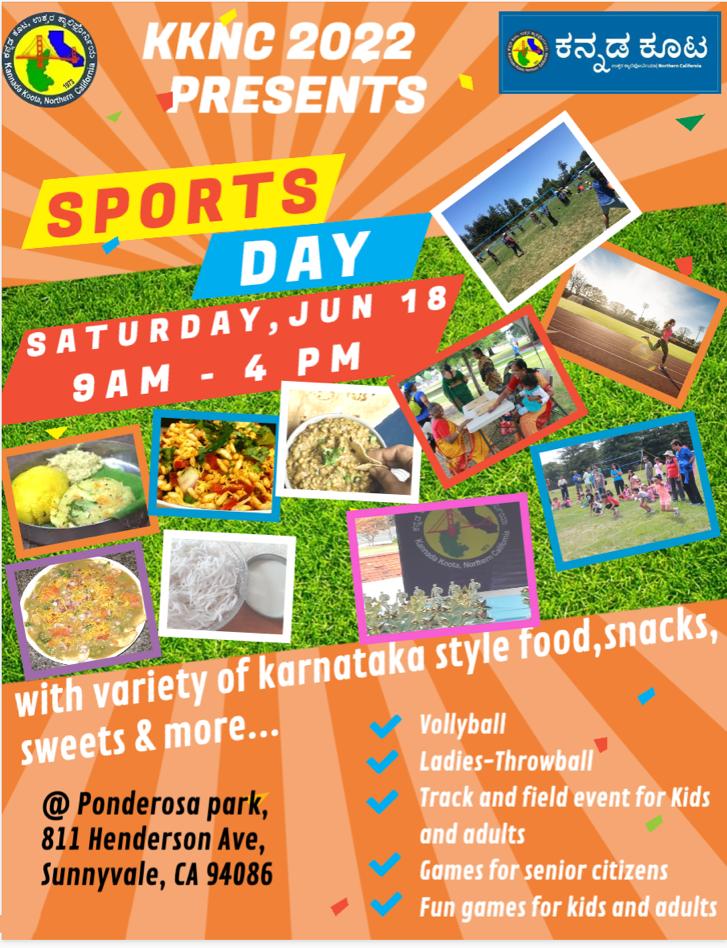 KKNC's All-day sports day will be held on June 18th. Since this has been a well-attended event over the years, we know you've all been eagerly waiting for it. We have planned several activities for kids, adults and senior citizens to make it a fun and engaging day for all our members.
Our list of activities include:
Kids track and field events
Ladies throwball
Volleyball
Games for senior citizens
There will be a variety of food options from various regions of Karnataka! Our KKNC members have will be preparing delicacies for all us! Make sure to bring cash to purchase food.